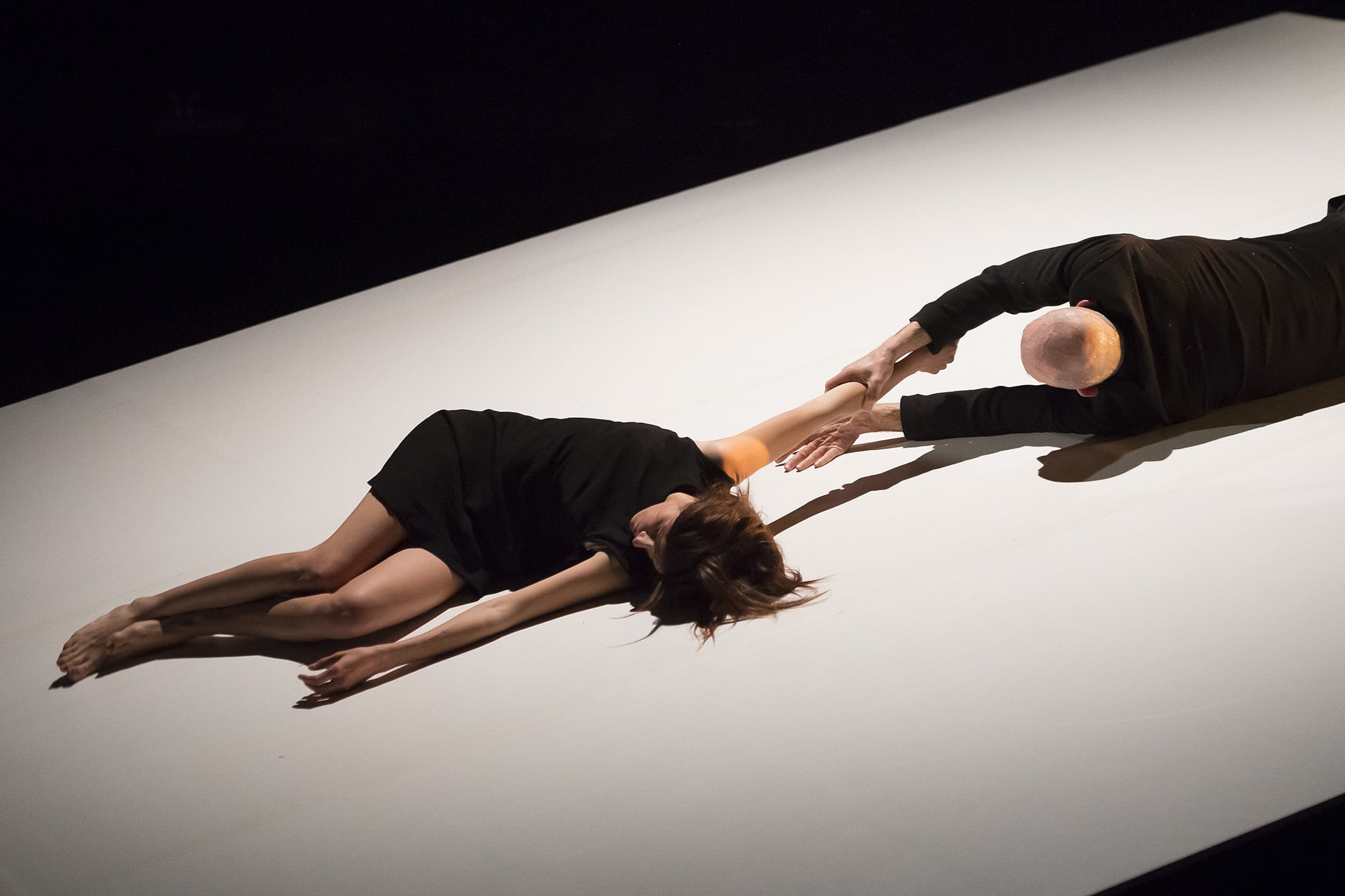 Choreography: Sébastien Laurent – Original music: Claudine Simon and Eric Broitmann – Performance: Claudine Simon and Sébastien Laurent – Electroacoustic music: Eric Broitmann – Assistant to the choreography and dramaturgy: Pauline Simon – Lighting: Xavier Libois – Set design: Frédéric Hocké and Violaine Decazenove – Production: Compagnie Moi Peau
SOLI.DES: two solos that affirm their plural, that of the dancer with the stage, that of the musician with her instrument, as the challenge of each of these two to experience the multiple deployments of an incarnation. Two engaged bodies. The piano, this obscure object of desire. Beyond the notes, the piano as a partner in its own right. Instrument decomposed, deconstructed, musical strings, like a landscape from which whole cities emerge. The piano no longer accompanies the dancer, it pushes him, constrains him even in his body.
The music redefines the space, makes new forms emerge. To produce a music of notes, gestures and breathlessness.
Soli.des ? A trio rather than a duo, therefore, an exciting exploration beyond the relationship between dance and music.
https://claudinesimon.com/wp-content/uploads/LPH2455046.jpg
1417
2126
Claudine Simon
https://claudinesimon.com/wp-content/uploads/Claudine-Simon-log.png
Claudine Simon
2021-06-21 20:47:06
2021-06-26 13:30:57
SOLI.DES